Alumni Meet at Saffron Leaf, Dehradun on December 27, 2014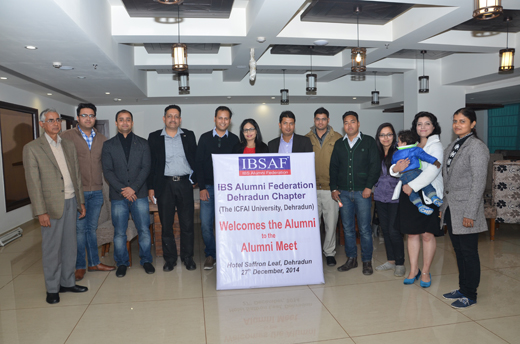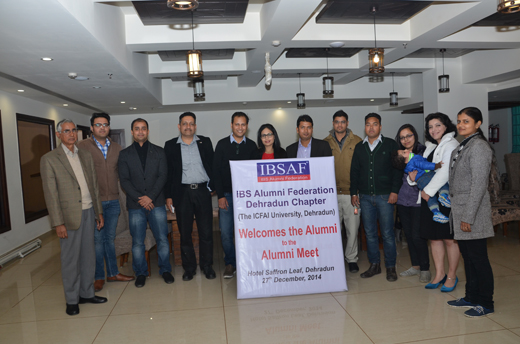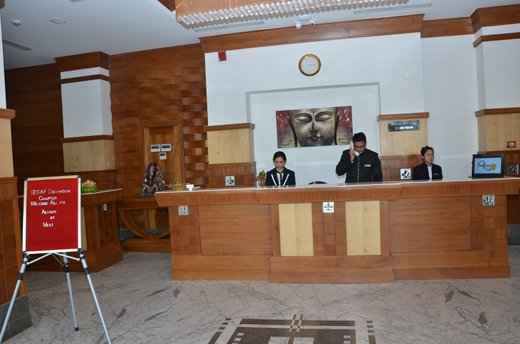 FMS Alumni: Brand Ambassadors
Alumni are the best brand ambassadors for any educational institution. On that count, FMS is fortunate to have some of the most effective brand ambassadors.

FMS has a growing alumni base of pursuing fast track careers with blue-chip companies in India and abroad. Their success in the corporate arena is an eloquent testimony to their skills, abilities and hard work, as well as to the quality and rigor of business education at FMS.

In addition to building the reputation of FMS with their success, the alumni remain in touch with each other and with their alma matter through the FMS Alumni Federation (FMSAF).

This extensive and fast-growing alumni network is one of the strengths of FMS.

The FMS Alumni Federation (FMSAF) is a non-profit society, established to provide an active institutional framework for professional development, interaction and networking for the alumni of FMS.

With many FMS alumni pursuing careers in the corporate world in various locations in Asia-Pacific, Australia, USA, Europe and Middle East, FMSAF has international chapters at Singapore, London and Dubai in addition to 16 chapters in India.

FMSAF facilitates networking among alumni by organizing alumni reunions, class-meets and other related activities. It also assists alumni in lateral career movement and career development. FMSAF also creates opportunities for alumni to interact with current FMS students.

Alumni actively participate in the developmental activities of FMS and are also inducted into the governance structures at various levels. FMSAF also assists the alumni in their personal and professional growth.

FMSAF World is a monthly magazine published for the benefit of members.