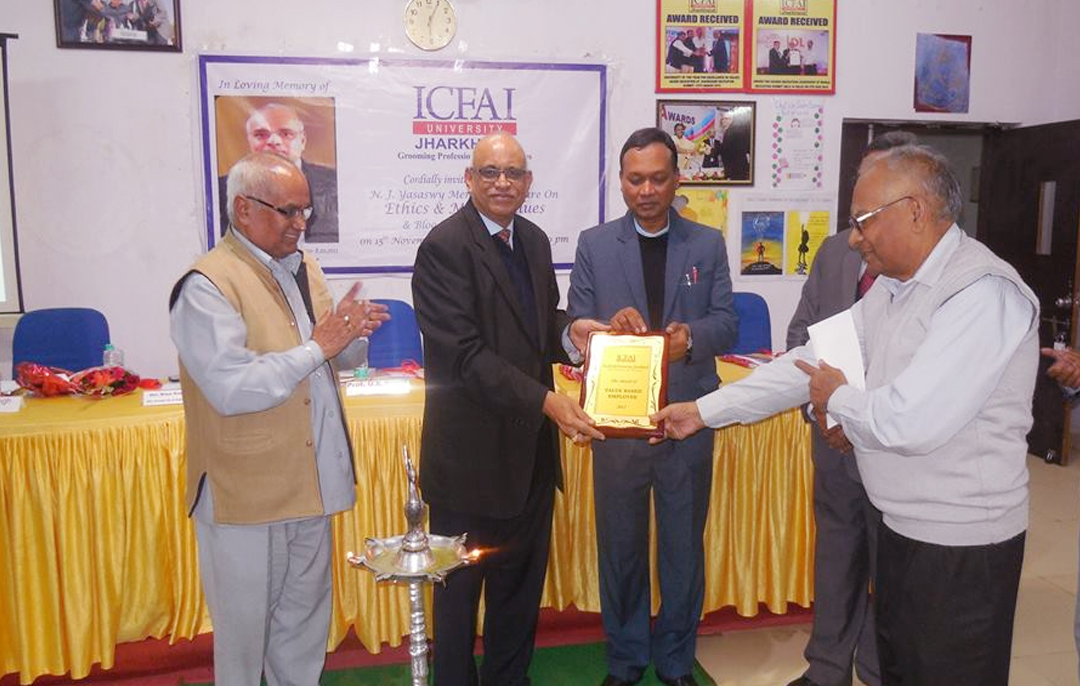 'e-Palaash' is the monthly e-Newsletter of ICFAI University Jharkhand started under the visionary leadership of honorable Vice Chancellor Prof. ORS Rao which provides a platform to highlight the achievements of the university, its faculty, staff and students and disseminate such information to the various stakeholders.
'e-Palaash' pave the way to usher in new hopes, ideas & dreams to our readers.
It is a collection of creative content of talented students, teachers and encompasses the inherent academic excellence and extra -curricular activities.
It unfold multi-events and creative favor of our students, academics, alumni and Ph.D Scholars.
Readers can sail on different packages of ideas, whether they are technologically related or related to any academic context.
It brings up an exhilarating platform of contributions by academicians and vibrant students
The purpose of it is to be entertaining, informative and contemporary but above all useful.
Overall 'e-Palaash' tries to make the readers enjoy reading it, as the University enjoyed publishing it.