Achievements of Icfaians Teachers, Students and Alumni
Awards &
Recognitions
ICFAI University has been awarded the Pan India Educational Excellence Award in the category of "Leading Private University in India" for Business Management, Technology and Law Courses instituted by the Brands Academy, New Delhi.
University Awards
Student Awards
Alumni Awards
Dr. Ramnish Singh, our Alumnus got promoted as Global Director, Amazon Web Services, US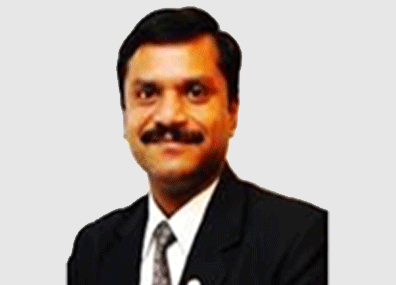 Dr Ramnish Singh did his MBA from ICFAI and his PhD from IUJ. Referring to his career success, he says: "It is through the knowledge gained through my MBA with ICFAI and Ph.D. with IUJ, I was able to make significant business impact and drive stellar results. I completely attribute this success to the knowledge gained through ICFAI family over the past 6 years. Thank you ICFAI family for imparting quality education which is helping people make career growth.". It is matter of pride for the entire IUJ family! Let us wish Dr Ramnish greater success in the days to come . Incidentally, Dr Ramnish has been helping IUJ in a number of ways like guest lectures through video conferencing.
Faculty Awards
Awards of Teacher of Values and Students of Values for 2017
In line with the University's motto to groom professionals with values, Awards of recognition were given to as given to Prof. AS Prasad as Employee of values and Ms Ritu Puri (BBA 2015-18) and Ms Apeksha Gari (BTech 2015-19) as Students of values. These awards were given to the persona that demonstrated Values in their day-to-day working.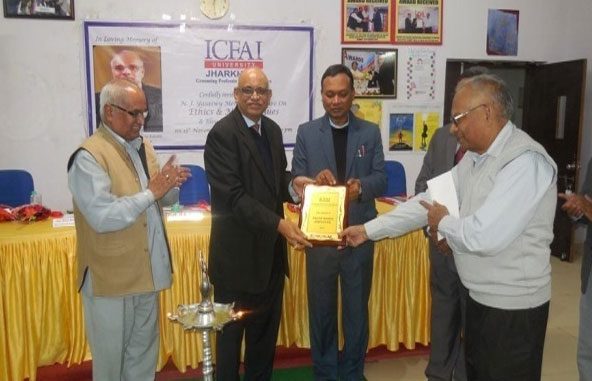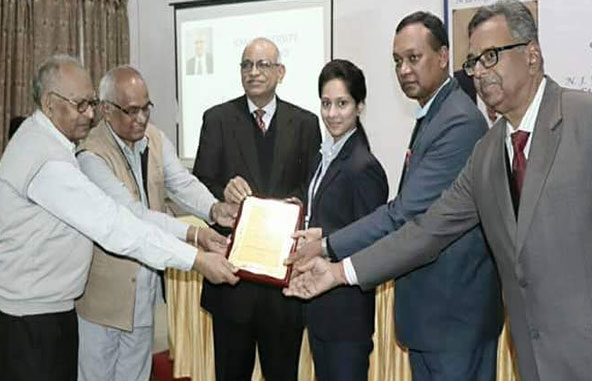 Paper Presentation by Dr. Sudipta Majumdar at IIT Kharagpur
Dr. Sudipta Majumdar, our faculty member, presented a research paper during the 27th Annual Conference of NAOP conducted by Dept.of Humanities and Social Sciences, IIT Kharagpur. His paper was appreciated for its practicality by the chair and other resource persons of the conference.